Welcome to the homepage of the special research programme TACO
Scientists of TU Wien and the University of Vienna collaborate intensely on improving materials modeling. For more information about the various sub-projects (P01–P12), click on the logos below.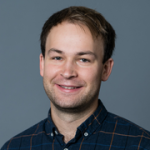 A seminar talk given by Zdenek Jakub from the Central European Institute of Technology (CEITEC), Brno, Czechia.