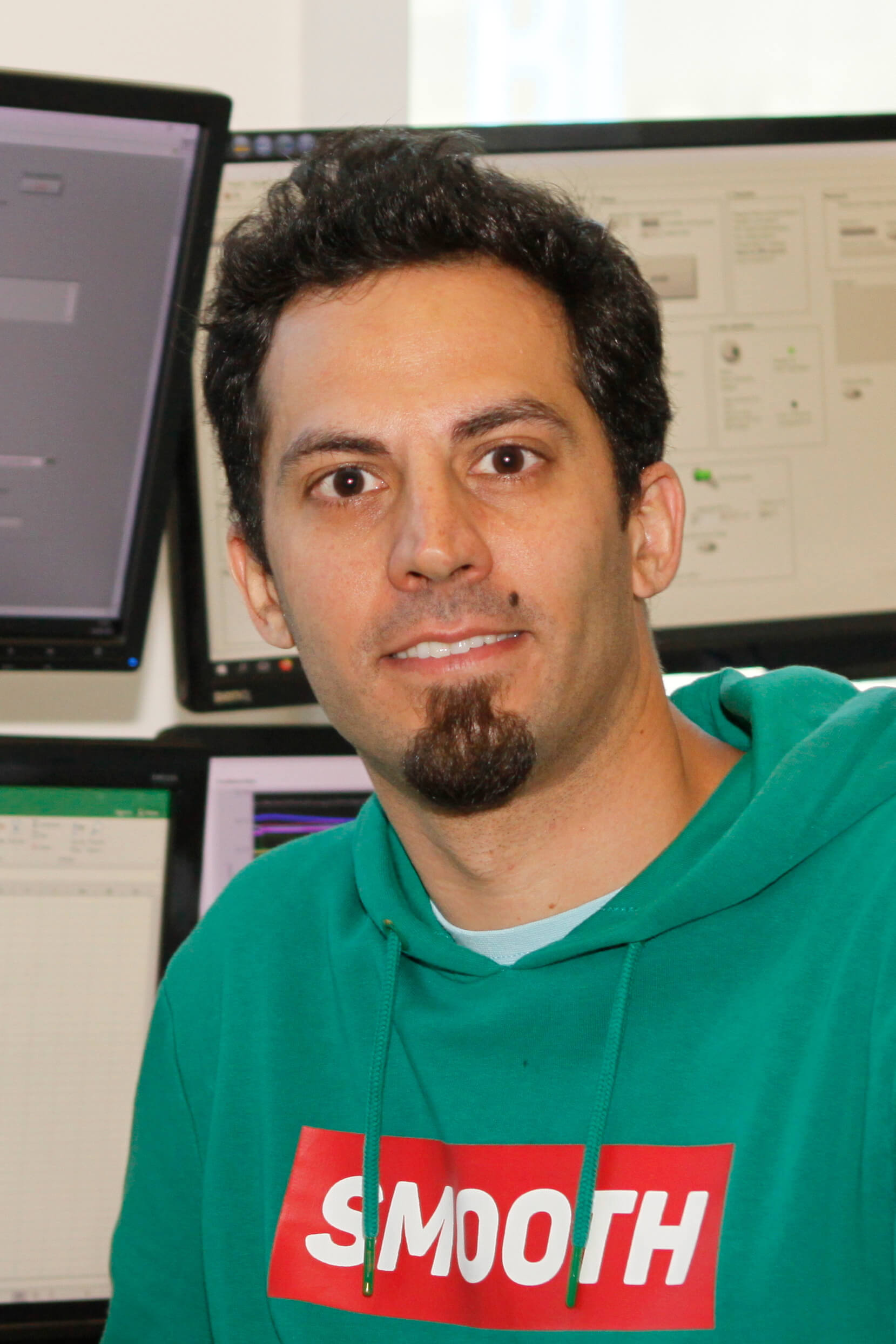 ---
Research interests
The main objective of my group is a molecular level understanding of catalytic processes on heterogeneous catalyst surfaces. For that purpose, we are utilizing well-defined model systems based on metal single crystals, oxide thin films, and supported metal nanoparticles to study the elemental steps of catalytic reactions. Especially we are interested in the catalytic properties of bimetallic surfaces and nanoparticles.
We are characterizing our model systems in terms of surface structure by Scanning Tunneling Microscopy (STM), Low Energy Ion Scattering (LEIS), and Low Energy Electron Diffraction (LEED). Their chemical composition and electronic properties are obtained by photoelectron spectroscopy (XPS, AES). Available adsorption sites, adsorption/desorption energies, reaction intermediates and possible mechanisms are tested by the adsorption of reactants or probe molecules followed by Infrared – and Temperature Programmed Desorption Spectroscopy (TDS).
To overcome the problems that may arise upon transferring conclusions gained under UHV to a technical catalytic process we are testing the catalytic properties (activity, selectivity) by a combination of reaction analysis (by MS or micro-GC) and in-situ Polarization Modulation Infrared Reflection Absorption Spectroscopy (PM-IRAS) and Sum Frequency Generation (SFG) operating from UHV to atmospheric (∼reaction) conditions. Additionally, we have access to in-situ NAP-XPS and EXAFS at synchrotron facilities.
---
Most relevant scientific results
---
Career
2020–present: Assistant Prof. at the TU Wien, Institute of Materials Chemistry, Vienna, Austria
2013–2019: University Assistant at the TU Wien, Institute of Materials Chemistry, Vienna, Austria
2012–2013: Senior Post Doc at the University Innsbruck, Physical Chemistry Department, Innsbruck, Austria
2011–2012: Post Doc at the Lawrence Berkeley National Laboratory (LBNL), Chemical Science Division and Advanced Light Source (ALS), Erwin Schrödinger Fellowship of the Austrian Science Fund (FWF), Berkeley, CA, USA
2001–2003: Branch manager for OVB Holding AG in Innsbruck
---
Education
2019: Habilitation in Physical Chemistry
2011: Ph.D. Chemistry (Dr. rer. nat.), Fritz-Haber-Institute of the Max-Planck-Society, Berlin and University Innsbruck, Austria.
2007: M.Sc. Chemistry (Mag. rer. nat.), University Innsbruck, Austria.